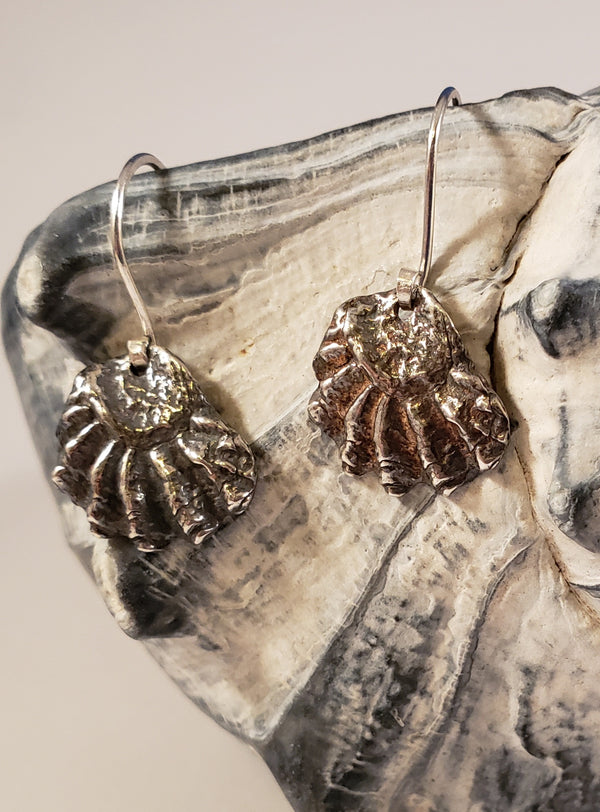 Pearl Oyster Shell Earrings (Silver)
THE STORY:
While visiting Myrtle Beach during the pandemic, I found this tiny little, perfect oyster shell.  The ocean and beachcombing always bring me a sense of peace and renewed energy.  Both very needed during these difficult few years.  I decided to bring this little one home to mold and make into earringss.  Sterling silver charms and ear wires
Scroll over image to zoom.
Charm dimensions:  0.5" x 0.5"