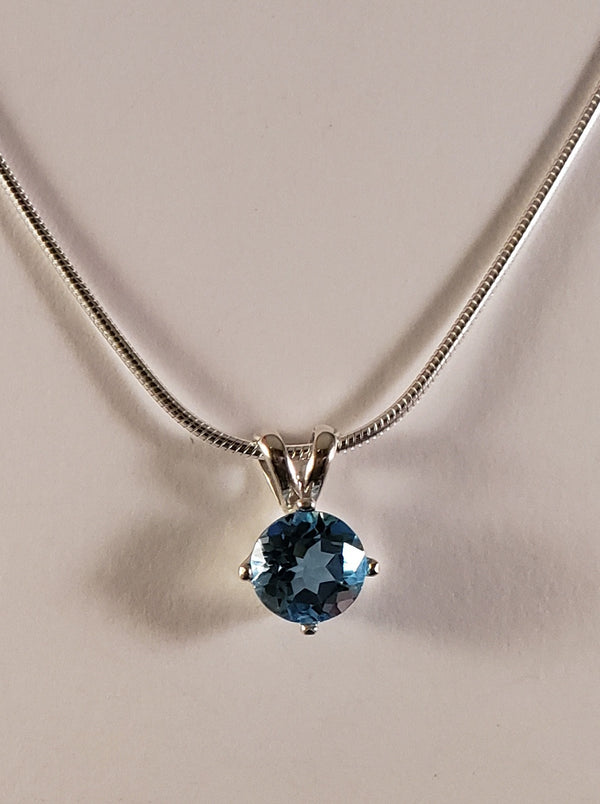 Sky Blue Topaz
THE STORY:
Mythology portrayed topaz as the healing and peace gemstone.  Its origins started with the Romans over two thousand years ago on Topazios Island in the Red Sea.  They believed anyone spotting this gemstone would give them strength on life's daily adventures, protect them from enemies, and bring reconciliation.  They also believed that if they held this superior stone near poisoned food or drink, it would change colors.  Sterling silver

Scroll over image to zoom.

Pendant dimensions: 1.5" x 1.25"
Necklace length: Up to 22"